A very sincere congratulations to NTAG member and Ward Representative, John Heckbert on being named a 2015 Newsmaker of the Year. John's dedication to our community is significant. It is nice to see his energy and commitment recognized by our local media. Kudos to you John!
2015Newsmakers: John Heckbert keeping tabs on Newmarket council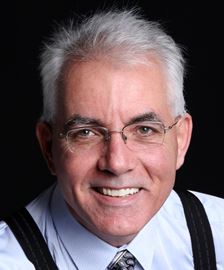 Heckbert named a Newsmaker
For his advocacy for Davis Drive businesses and critique of council's Hollingsworth Arena plans, Newmarket mortgage broker John Heckbert has been named one of The Era's 2015 Newsmakers.
Newmarket Era
If you want to find John Heckbert on a Monday, just show up at Newmarket town hall.
The mortgage broker has diligently sat through most committee of the whole and council meetings over the past year, despite being defeated by Joe Sponga in the Ward 5 race in the 2014 municipal election. Heckbert usually only observes, choosing to speak up mostly when issues he's passionate about — Davis Drive or Hollingsworth Arena, for example — are debated…
…Heckbert is also involved in the Newmarket Taxpayers Advocacy Group, which has called on the municipality to reduce tax increases and funding for staff perks. The group has also called for more stringent expense policies at the town, scrutinized the municipality's budget process and uncovered proof Newmarket's dog park cost more than initially planned. NTAG also pressured the town into hosting a drop-in community open house recently.
Read the whole article here.